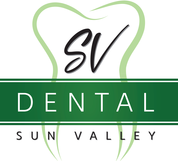 Gentle, Caring Dentistry for Your Family in Kin Kora Gladstone
At SV Dental Sun Valley, we ensure our customers are as comfortable as possible when receiving dental care with a caring, consistent & committed team.
As your local owned & managed dental clinic, we're always committed to providing you with high-quality service with extended hours with some evenings up to 7pm & weekends.
We have highly experienced Dental Providers that have graduated with honours who are committed to providing a gentle caring dental experience including quality dental care & value for money for the Gladstone region.
We offer an 'emergency after hours call out service' by calling 0491 608 223 to arrange if available.
Get in touch for dentistry for you and your whole family.
Your Local Family Dentist
With your help, SV Dental Sun Valley continues to grow and give better care for our region. We're buoyed by the continuous positive feedback from our clients, they only make us more dedicated to the service we provide.
We have a solid dentistry team, with many years of experience as family dentists. Our commitment to your health and the wellbeing of your family is our point of pride.
General & Cosmetic Dentistry
At SV Dental Sun Valley, we provide a wide range of general dentistry to look after the basis of your oral health. Regular exams, cleans & polishing plus applying tooth structure strengthening foam every 6 months, completing fillings and using sealants to prevent losing your teeth &/or affecting your good overall health. Sedation options are available.
For those among us needing more intensive care, we offer a variety of treatments including Surgical removal of teeth & specific wisdom teeth. Options to have strong long term beautiful natural looking crowns, bridges or dentures are available also plus ZOOM whitening.
Dentistry and Teeth Cleaning
Preventative and Cosmetic Dentistry
Paediatric Dentistry for Your Children
We take pride in our effective paediatric dentistry for your children, including any who may suffer from anxiety and "white coat syndrome".
Each person is different, so we customise our treatment services to meet each patient's needs.
Our Range of Dentistry Services
Our dentistry services include:
Dental examination, scale and clean

General periodontal scaling (Subgingivial treatment)

Paediatric dentistry

Digital "Xrays"

Nightguards and splints

Fitted sports mouthguards, of both general and custom design

Teeth whitening, with in-chair bleaching (ZOOM) and take-home tray options

Crowns, veneers and bridges

Fillings and fissure seals

Dental implant restorations

Partial and full dentures

Chrome dentures and resin dentures

Root canal treatment

Tooth removal

Referral letters

Dedicated to Your Wellbeing
You and your family will be well taken care of by our caring team.
Warm and Friendly Environment
You'll receive your dental care as comfortably as possible at our warm and friendly clinic.
Convenient Appointment Options
We offer appointments in the late evening to make your visit as convenient as possible.