Kin Kora Family Clinic for Your General Dentistry
Visit SV Dental Sunvalley for your regular dental check-ups. From cosmetic dental surgery to paediatric dentistry, we offer the full suite of general dentistry services for your family.
Buoyed by the continuous positive feedback from our clients, we are committed to your health and wellbeing.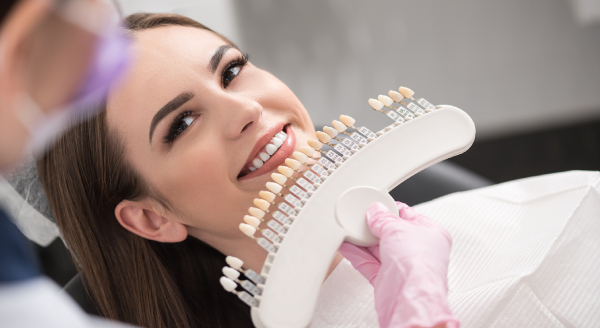 Our Dentistry Services Include:
Dental examination, scale and clean
General periodontal scaling (Subgingivial treatment)
Paediatric dentistry
Digital "Xrays"
Nightguards and splints
Fitted sports mouthguards, of both general and custom design
Teeth whitening, with in-chair bleaching and take-home tray options
Crowns, veneers and bridges
Fillings and fissure seals
Dental implant restorations
Partial and full dentures
Chrome dentures and resin dentures
General root canal treatment
Tooth removal
Referral letters

Putting Your Needs First
Our dentists, Dr Carmel McErlain and Dr Poya John Sobhanian, are highly trained in all aspects of general dentistry.
Having graduated from the universities of Sydney and Queensland respectively, they come with extensive experience in both hospitals and private practice. It's top-quality dentistry from your local family clinic!
Our clinic is designed to create a convenient and low-stress visit. No matter how anxious a dental visit makes you or your child, our clinic will treat you in a welcoming and relaxed environment.
We also offer the option to book appointments in the late evening, for those among us who are busy during the day.
For a dental clinic that puts you first, book your appointment with SV Dental Sunvalley.